10 Year Anniversary Event
Central Tech Store's 10 Year Anniversary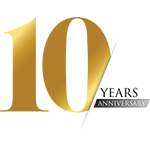 The Central Tech Store is celebrating its 10-year anniversary with huge savings online only. The anniversary sale will start on September 21 and end with an AirPods Pro giveaway announcement on September 25. Any purchase made online at the Central Tech Store between Sept. 21-Sept. 24 will be entered into the giveaway drawing for the AirPods Pro.
Special Online Offers Include:
Save up to $629 on previous generations of iPads
Save up to $900 on previous generation MacBook's
Save up to $300 on previous generation Samsung laptops
Save up to $500 on previous generation Surface devices
* All purchases must be made online and may be shipped or picked up in-store. 
Don't miss out on these great deals and your chance to be entered for the Airpods Pro giveaway. 
All purchases made online between Sept. 21 and Sept. 24 are qualified for the giveaway. The winner will be announced at 3 p.m. on Friday, September 25. You do not need to be present to win.