Repairs at the Central Tech Store 
Is your device not working properly? No need to worry; stop by the Central Tech Store on the 2nd floor of the Nigh University Center and get your technology device repaired! We have a certified repair technician on staff who can meet with you today! We offer affordable pricing for all hardware and software repair needs.
Our certified repair technician is in store everyday Monday – Friday. Services and prices are listed below.
Check-In, $35.00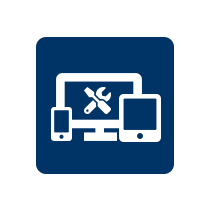 All computer/device check-ins at the Central Tech Store come with a full hardware and software diagnostic check. We are equipped with the necessary tools to diagnose a multitude of devices. For Apple devices, we have a diagnostics server that runs all the official Apple Diagnostics on all new and most older Apple Products, with the exception of the iPhone.
Whether you have a Windows, OSX, iOS or Android device, our certified repair technician can assist you. If you are unsure if we can service your device, please call or stop by the store.
If your device is operating in a functional manner, then we will even perform a basic clean up of your computer at no extra cost.
Tech one-on-one,  $30.00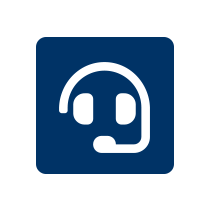 Technology training, Device / Computer Setup + More
The Tech one-on-one sessions provided at the Central Tech store are designed to give customers a quick, easy and relatable way to custom tailor an individual's technology needs. Whether you are looking to learn more about a technological skill set that interests you, or you are brand new to using your device, a Tech one-on-one session may be the solution for you.
These sessions are paid up front and booked at the time of payment for a one hour session in the Central Tech Store with the Technician to go over your technology needs. Please feel free to gather questions beforehand to ask the Technician during your session.
Hardware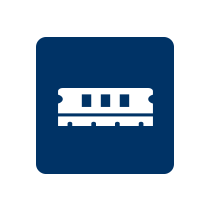 The hardware prices listed below are for labor services that our Certified Repair Technician can perform on various devices. These prices do not reflect the cost of the actual part(s) used during these repairs. 
LAPTOPS

RAM/Memory, $20.00
HDD/SSD, $50.00

DESKTOPS

Cable Management,  $75.00
Motherboard,  $100.00
Power Supply,  $75.00
CPU/Heatsink,  $75.00
Graphics Card,  $25.00

MACBOOKS

RAM/Memory, $20.00
Battery,  $20.00
HDD/SSD,  $50.00
Speaker,  $40.00
WiFi Card,  $40.00
MagSafe Port,  $75.00
Display,  $100.00
Logic Board,  $100.00
Top Case,  $150.00

IMACS

RAM/Memory,  $75.00
HDD/SSD,  $75.00
WiFi Card,  $75.00
Speaker,  $75.00
Logic Board,  $150.00
Rear Housing,  $200.00
Software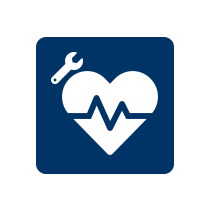 Below is a list of Software Services that our Certified Repair Technician can offer you. These service fees are in addition to the standard check-in fee listed above.
Optimization,  $20.00
Speed up your brand new computer by removing unnecessary bloatware or bring life to an older system. 
Programs,  +/-  $20.00
For those that would like assistance adding or removing software on their computer.
Virus Removal,  $20.00
Computer infections come in all forms of irritants. Ask us if you are experiencing trouble using your machine due to a virus.
Data Migration, $50.00
The most valued part of our devices can often be the most overlooked. Data backups don't have to be intimidating, allow us to help you safe guard your data from unexpected drive failures. 
OS Installation,  $30.00
Installing an operating system can be a difficult task. From the drive options, formatting to installing and testing, we can assist you throughout the entire process.